I got myself the Rab Siltarp 2 to use as my main shelter for the Pennine Way. It was a toss up between the Rab Siltarp 1 (which measures about 5 by 9 feet) and this bigger option (8 feet by 10 feet).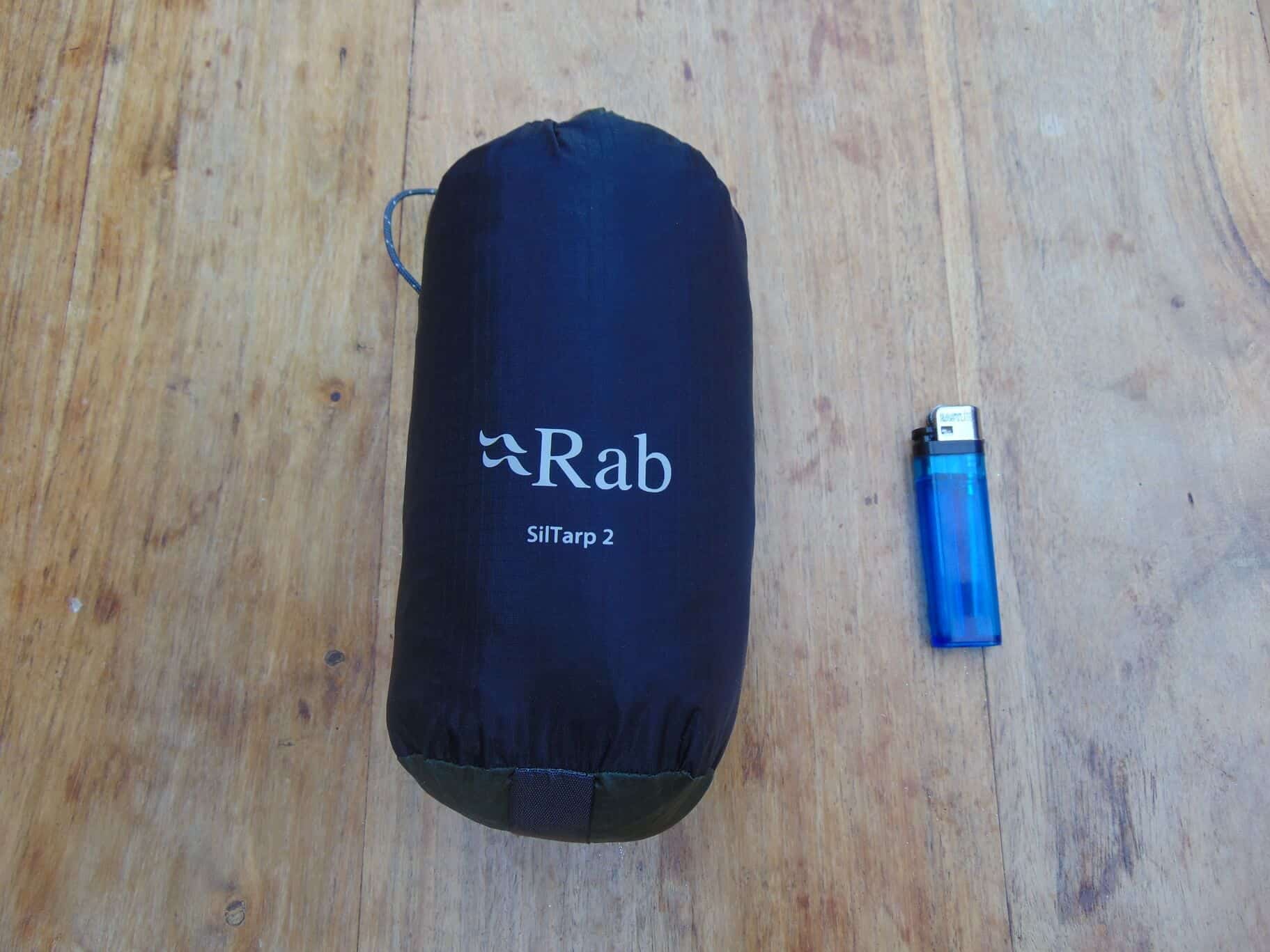 I wanted a tarp that was just as easy to pitch as a small one (I prefer a setup that's a variant of the Holden tent) but was able to offer a little more protection and privacy if I wanted it – something that wouldn't look out of place in a campsite but that I could also quickly get up when wild camping.
It's made from silicone-impregnated ripstop nylon and costs around £100/$120. You can get it in green or yellow.
The good
Big – It's 2.4 m by 3m (8ft by 10 ft). You will happily get two people under it (more depending on the set up) with a good deal of protection. It's also not too big for one person. It can be pitched in such a way as to offer a nice amount of space for one person with total protection from the elements.
Reinforced attachment points – The fabric loop attachment points (not grommets) have stood up to lots of pulling and straining on my part.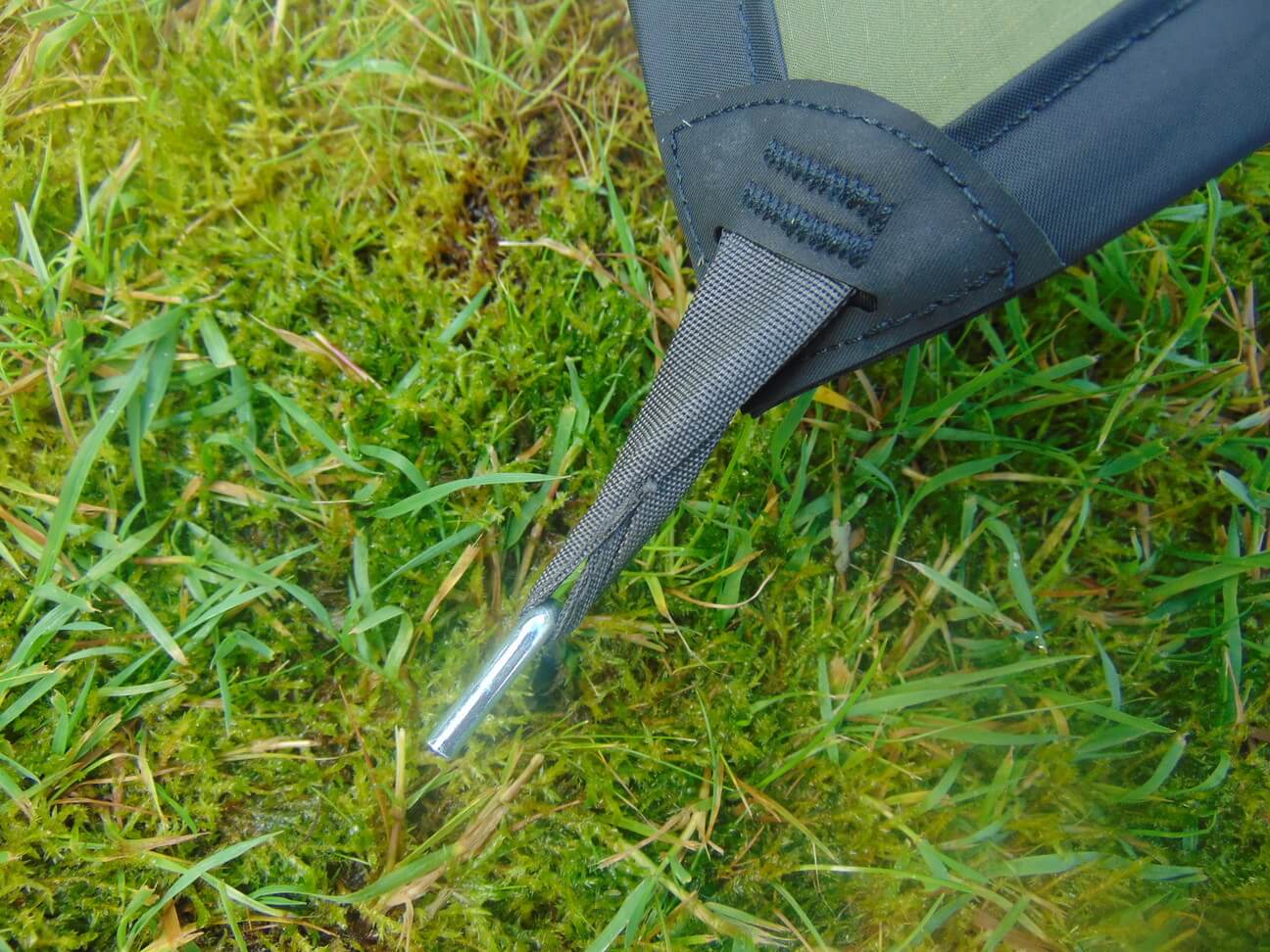 Stretchy, strong fabric – You wouldn't think it by looking at it or feeling it (it's feather-light and semi-transparent), but the fabric is very strong. It's also easy to get taut.
Light – For a tarp of this size, the weight is great. It comes in at 440 grams. It compresses down easily (as you can see in the picture). Combined with a lightweight bivvy, it will make an excellent shelter.
The bad
Big – The extra size is a good or a bad thing, depending on what you want.
Fabric attachments take a while to dry – The attachment points aren't waterproof. If they're going into the compression bag wet (as they usually will be) then they'll be coming out wet.
What other options are available?
DD Tarps – The big selling point of DD tarps is that they have loads of attachment points. The small 2.8 by 1.5 tarp has 19 tension holes (the Siltarp 2 has 13), so getting extra tension is very easy.
Terra Nova – Terra Nova do a range of "adventure tarps" (for up to two people). They're all a little further down the price range with fewer attachment points (grommets)
Cheaper options – I've done a separate article about inexpensive tarps. If you're just looking for something for the odd adventure, then they can be a viable option.
The verdict
I love it. I've tried a few tarps and this is by far my favourite. I'd highly recommend it. If you want smaller, go for the Rab Siltarp 1.
Have you got one too? Leave a comment below!
Have you tried the Siltarp 2? If you have please leave a comment below!