"The February sunshine steeps your boughs and tints the buds and swells the leaves within." William C. Bryant
January has a daily average of about eight hours of light, which climbs up to nine in February. The days are lengthening towards the Spring Equinox and, with the shortest behind us, we can make a few select sowings.
Hold off until towards at least the end of January and, because light is still low, remember to pick the brightest spot indoors. Also bear in mind that certain plants will be grateful for either a longer growing season or the cooler temperatures…so it's not just a case of impatience!
Quick note to any readers in the US/Europe: Because I'm writing in the UK, all of the variety suggestions are (mainly) UK-based. I'd be eager to hear what your own variety suggestions are in the comments.
Tips for Starting Early
The idea is to start either indoors or under cover with the intention of planting out around March. Some plants, like tomatoes and chillies, will require a warm room, whereas others, like broad beans, onions, and kale, need cooler temperatures. Mini green houses are ideal for sowing those vegetables that prefer cooler temps, as are home-made or cake cloches.
A common issue with giving seedlings lots of warmth but low light is that they can become leggy. You can overcome this issue by transplanting deeply into your pots, thus encouraging side growth along the stem when the time comes for planting out. Another piece of advice it to position some tin foil around the modules (facing towards the window, obviously).
If you're worried about slow or leggy growth you can always improve lighting with a grow light.
1 . Broad Beans (Recommended Variety for Pots: The Sutton)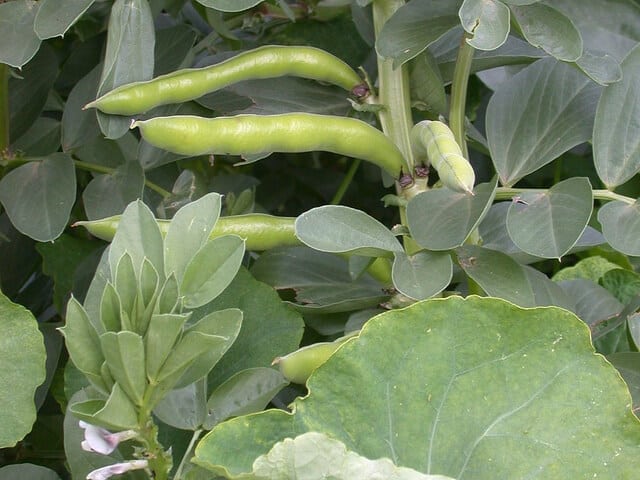 Sow and keep indoors, or under cover, until about mid-February, when these hardy plants can be taken outside (they're often among the first to grace the container plot). Expect between seven and fourteen days for germination.
Dwarf varieties like The Sutton, Medes and Crimson Flowered will do well in pots. Aphids/blackfly can be an issue in spring so keep an eye out and treat with organic insecticide if they appear. You can "pinch off" the top two inches of the stem when the first pods start to appear – though this may not be necessary if dwarf varieties have stopped growing. Potted plants in particular will benefit from a trellis.
2. Chillies (Recommended Variety for Pots: Apache)
Much like tomatoes, chillies will benefit from a long growing season, allowing for ripening through summer. You can pick the fruit when green for an earlier (and less spicy) crop. Common advice is to use plastic pots as opposed to terra-cotta but I've never seen any particular benefit. As long as plants are well watered – the soil should be kept moist and a "little and often" approach is suitable – I think that clay is markedly more attractive.
A warm room is essential and ideally you don't want nighttime temperatures to go  below 12°C/54°F (get a thermometer if you're unsure). Most people grow chillies in pots so you don't need to be over-cautious with variety selection. Apache and Habanero (very hot) are both good choices.
3. First Early Potatoes (Recommended Variety for Pots: Epicure)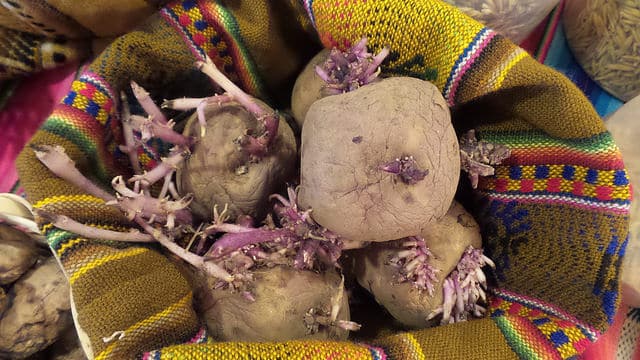 Hold off planting these just yet. They're best popped in their pots in from late February onwards. Rather, order them now and find a cool, light (though not overly bright) spot for them to chit. Don't overlook this step as chitting is vital for first earlies.
Smallish, round first early varieties usually fare best in containers (I've found them very easy to grow), and I'd recommend using a grow bag or plastic sack. If you're expecting windy weather, stake the main stem – I've had to discard plants in the past because the wind snapped them. Epicure, Swift and Fingerling are good choices.
4. Kale (Recommended Variety for Pots: Cavolo de Nero)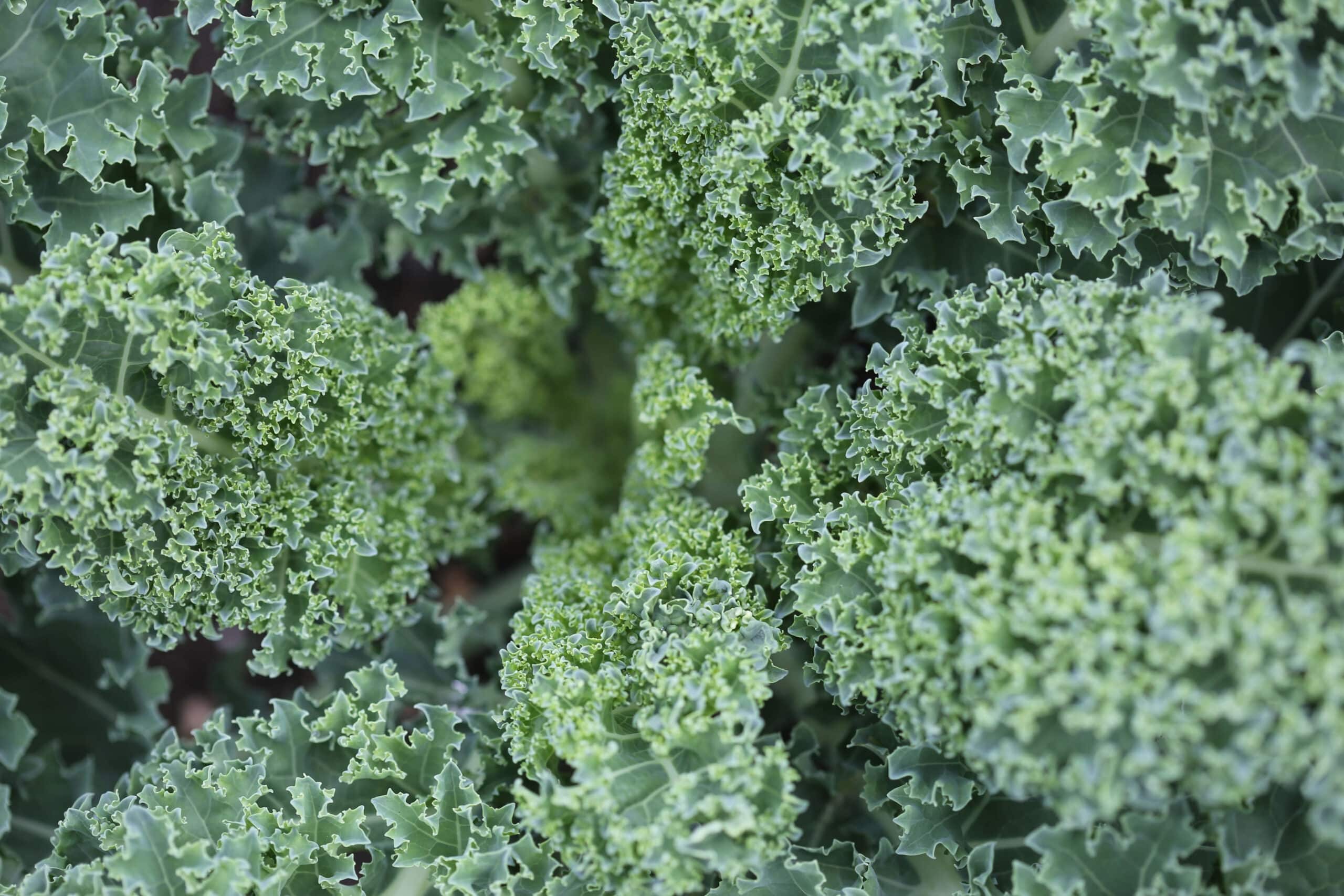 Though typically sown in late spring/early summer for cropping through winter,  January-sown kale will love the early-year temperatures. As with broad beans, sow in a cool room (or under a cloche) that gets plenty of light.
For containers, opt for smaller-growing varieties like Cavolo de Nero, Dwarf Green Curled or Afro. Pick off and discard yellowing leaves, which can be more of an issue when growing early in the year. Harvest before the height of summer to avoid bolting.
5. Lettuces (Recommended Varieties for Pots: Tom Thumb)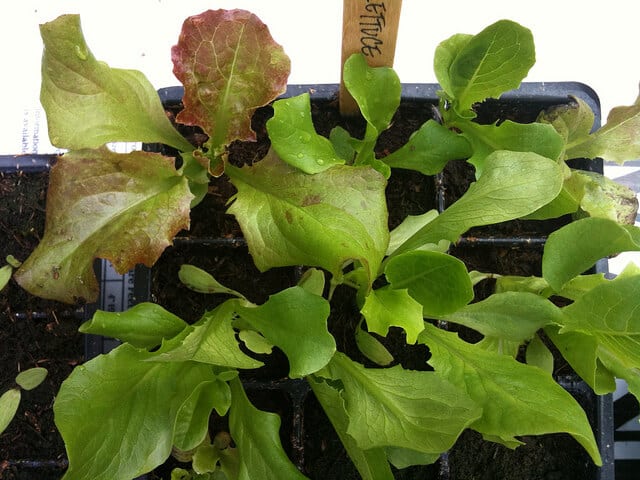 Lettuces (along with a host of other salad leaves) can be grown almost the entire year through. You'll be fine outside under cover or on a bright windowsill. Now is a good chance to sow any unused seeds you have from last year.
Check out my post about Autumn lettuces for some variety suggestions.Tom Thumb, Lollo Rosso and Marvel of Four Seasons are amongst my favourites.
6. Leeks (Recommended Varieties for Pots: Carlton)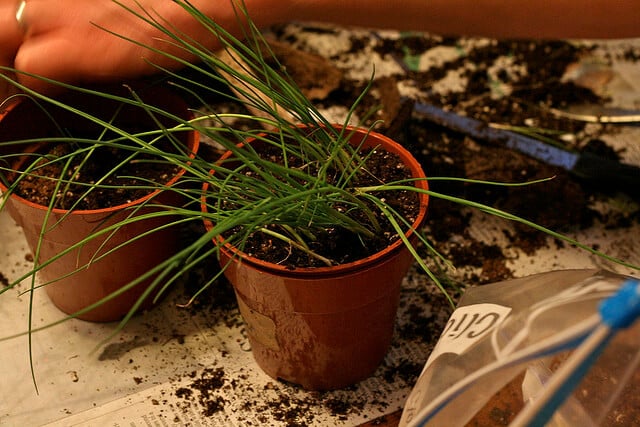 Leeks are rather trouble-free and work well in containers. They do, however, need a touch more attention compared to some other plants. When they're ready, transplant them into holes about 1 – 1.5 inch across and leave a few inches of space to the rim of the pot so that you can earth up once they've swelled.
Go for an early variety with the expectation of a harvest in Autumn. Pancho and Carlton work well.
7. Parsnips (Recommended Variety for Pots: Arrow)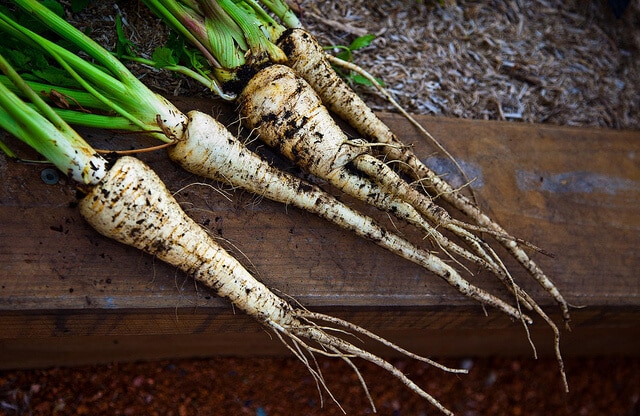 Parsnips, counterintuitively perhaps, are plants that can often do better in containers than in the ground. Good root growth is hindered by rocky, compacted soil. Interestingly, show parsnips are grown in barrels with a specially-prepared mixture.
Though they're generally unfussy, there's a few things to bear in mind. The seeds have amongst the shortest shelf life so you'll improve your germination rate by buying fresh. Equally, seedlings dislike being transplanted (one of the big causes of forked roots) so if starting indoors, do so in used toilet rolls or peat modules and put the directly into the pot (allowing the cardboard to rot down) when it's warm enough. Ideal germination temperature is around 15°C/60°F, so you might be OK outside under cover. Seedlings can take up to four weeks to appear, hence the benefit of an early start.
Avoid long-rooted varieties for container growing. Albion, Arrow, White Gem and Gladiator are good choices.
8. Radishes (Recommended Variety for Pots: Scarlet Globe)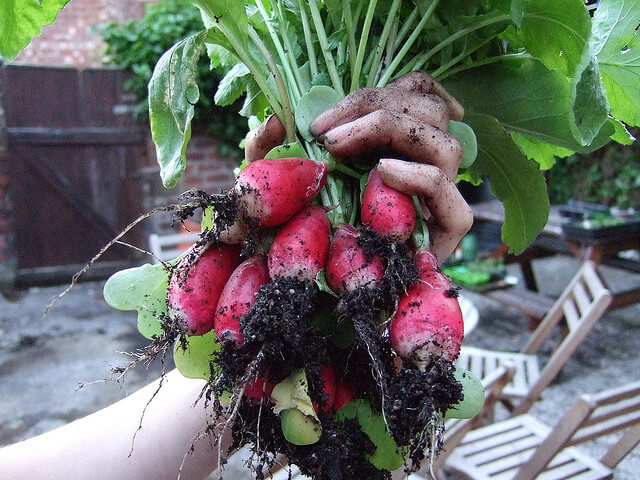 This little member of the mustard family has to be one of my favourite plants. It's amongst the first I ever grew and it's just so unfussy. You can grow radishes almost all the year through and early spring is no exception. If you're tight on space inside you can probably  get away with sowing outdoors under cover in February/late-January.
Good varieties for pots are Cherry Belle, Scarlet Globe, Flamboyant Sabina and French Breakfast.
9. Spring Onions (Recommended Varieties for Pots: Purplette)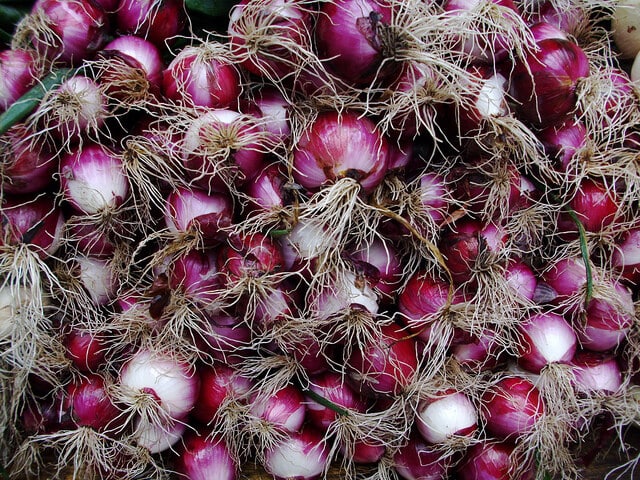 Spring onions can be sown now for a spring crop. Go with something a little more unusual, like Purplette. If you want full-sized onions you can also start from seed now. The big show growers usually do around this time of year. The key benefit of starting from seed (as opposed to sets) is that there's a broader choice of varieties.
10. Tomatoes (Recommended Variety for Pots: Totem/Totem F1)
Dwarf varieties are best for container growers. You don't need to remove the tips or (usually) "pinch out" the side shoots. Tomatoes will benefit from a longer growing season (it's better to sow seed earlier rather than later) and will provide fruit throughout the summer – remember tomatoes are actually very tender perennial plants. I heard countless stories this year of plants that hadn't been given enough time for their fruit to ripen.
Tiny Tim, Sungold, Gardener's Delight and (as mentioned) Totem/Totem F1 are all good choices.
What About You? Leave a Comment Below
I'd love to know what you think about my selections and what you're planning on growing in 2016 (whether you're starting this early or not).
Image References
Broad beans by gralbeard
Chillies by Sarah Fagg
Radishes by Andy Wright
Parsnips by KMJ Photography
Seed Potatoes by Biodiversity International NUS
Tomato Seedlings by  andrewhallpics
Lettuces by 305 Seahill
Spring Onions by Jean & Oliver
Leeks by MissMessie