Magazines are brilliant. The digital revolution was meant to eradicate print media. Fortunately, that hasn't happened. Like books, there's something about them that can't be replaced with a Kindle or computer screen. There are loads of magazines for vegetable growers to choose from, and I've tried most of them. In this article I want to tell you about my five favourites.
In theory, a gardening magazine subscription only needs to last for one year. Come January (or whenever you started) you can just go back to the bottom of the pile. That approach, however, means that you'll miss out on new ideas, plants and weird and wacky design suggestions. There's the issue of the free seeds and giveaways too! Let's dig in…
1. Grow Your Own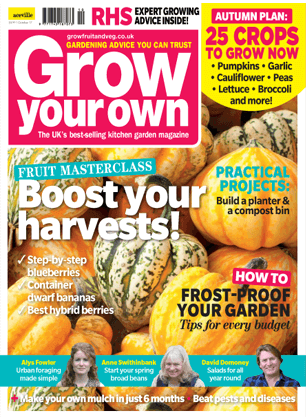 There are really only two magazines exclusively focused on veg growing: Grow Your Own and Kitchen Garden, both of which cost £4.99 at the time of writing. Out of the two, I'm more of a fan of Grow Your Own. The format, writers and content are all a notch above, in my opinion. Whether or not it's just me I'm not sure, but it also seems to be more widely available. The online community is also larger.
There's also a regular piece by urban gardener Naomi Schillinger, which is great for container growers. Generally, I've found that there's a much greater emphasis on pots (they must be picking up on the growing number of green-fingered city-dwellers) than any other magazine I've read. They also have sections for fruit, gardening news and what's happening on the web (though Urban Turnip is yet to feature).
2. Kitchen Garden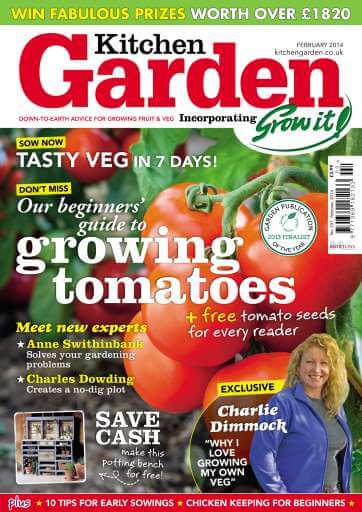 Kitchen Garden has a slightly different format compared to Grow Your Own. There are fewer regular contributors but there's more of an emphasis on reader content (like grower tips) and, from what I can tell, tips about growing individual plants (as opposed to more general gardening advice in Grow Your Own). 
That said, they do have a regular "experts panel" that often includes well-known names (like Anne Swithinbank), so there isn't a great deal of difference in it. I've never subscribed to either magazine, preferring to just pick up a copy from the supermarket, and I often switch between Grow Your Own and Kitchen Garden. Both have great offerings in the free seeds and giveaways department.
3. Gardener's World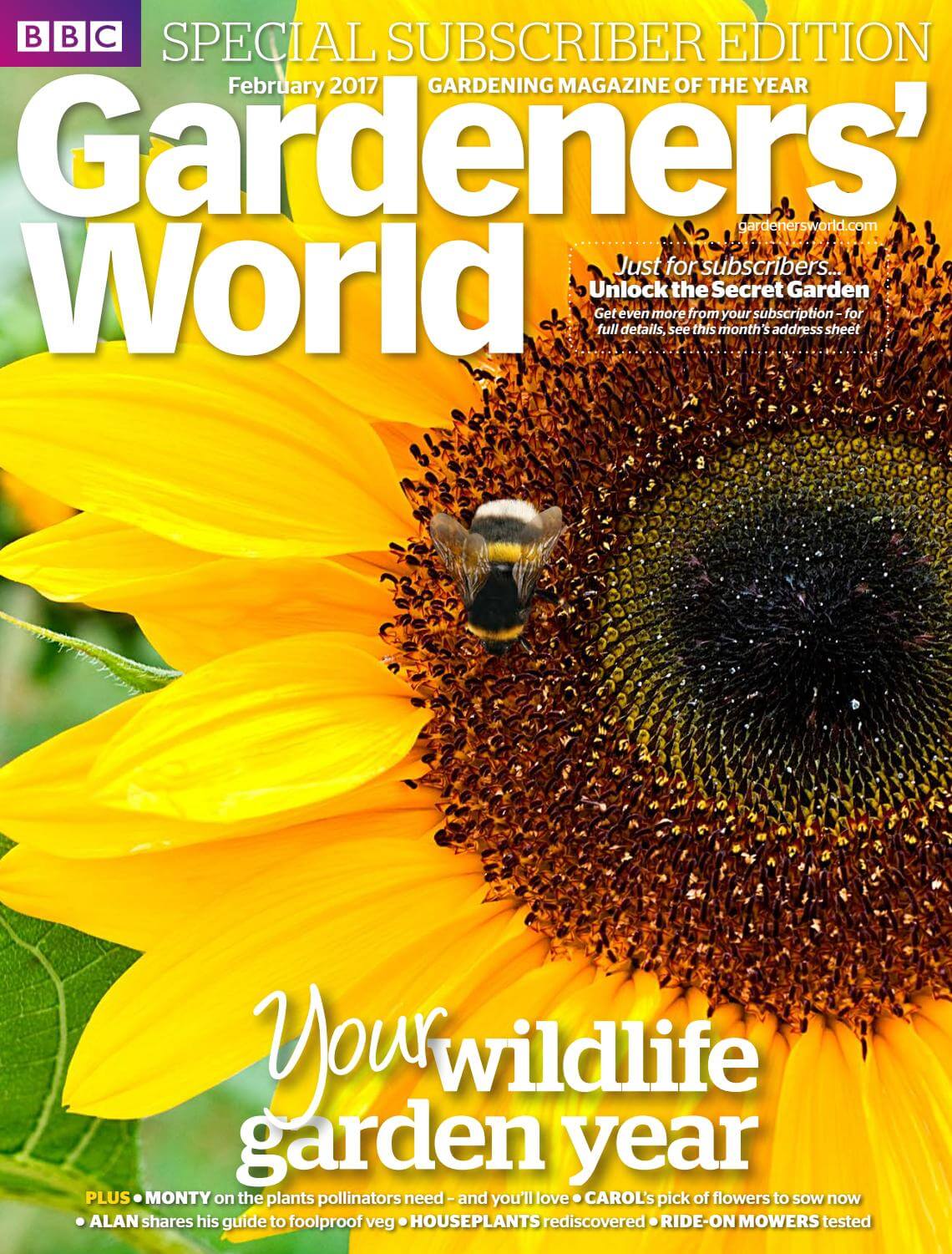 I don't know if it's the thick glossy cover or the retinue of celebrity gardeners that fill its pages, but I think Gardener's World has to feature on any list of the best gardening magazines. It's a longer magazine, so there's a lot more scope for great information and the issues tend to include an in-depth guide that's appropriate to the month of publication.
I also have to admit, for the price tag (it's only £4.25) the photography and written content are absolutely brilliant. The sheer amount of information, along with its breadth, makes it a worthwhile addition to any veg-focused magazine. And there's always Monty Don too!
4. Modern Gardens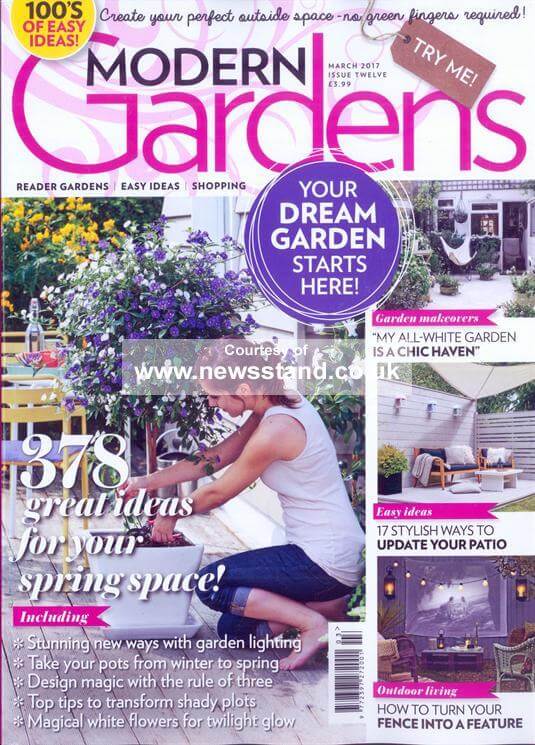 The great thing about Modern Gardens, where a heavy emphasis is placed on design, is that a lot of the information is applicable to urban gardeners. After reading Joy Larkcom's wonderful book Creative Vegetable Gardening, I really turned around to the idea that the art of small-space veg growing is about picking high-yielding veggies that look good.
Part of the joy of growing your own food, especially in an urban environment where the noise and clamour of the city is always filling the background, is that you can do pretty much whatever you want within the boundaries of your space. Building, designing and planning how everything goes together is one of the most enjoyable parts. A magazine like this one will have you jostling with dozens of ideas about how to organize your space, no matter the size.
5. Garden Answers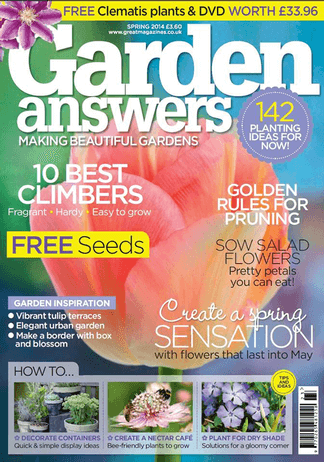 Again, not an exclusively veg-focused magazine, but Garden Answers has a great format and is full of practical advice. The bulk of the magazine is dedicated to ornamental flower growing and I haven't come across better when it comes to this topic. There is also a food growing section too.
Wrapping up (read this before you buy)
In short, I'd recommend going with Grow Your Own f you're interested primarily in growing your own food. All of the other magazines on this list are great options, but in terms of originality of content and fresh ideas, I've not come across better.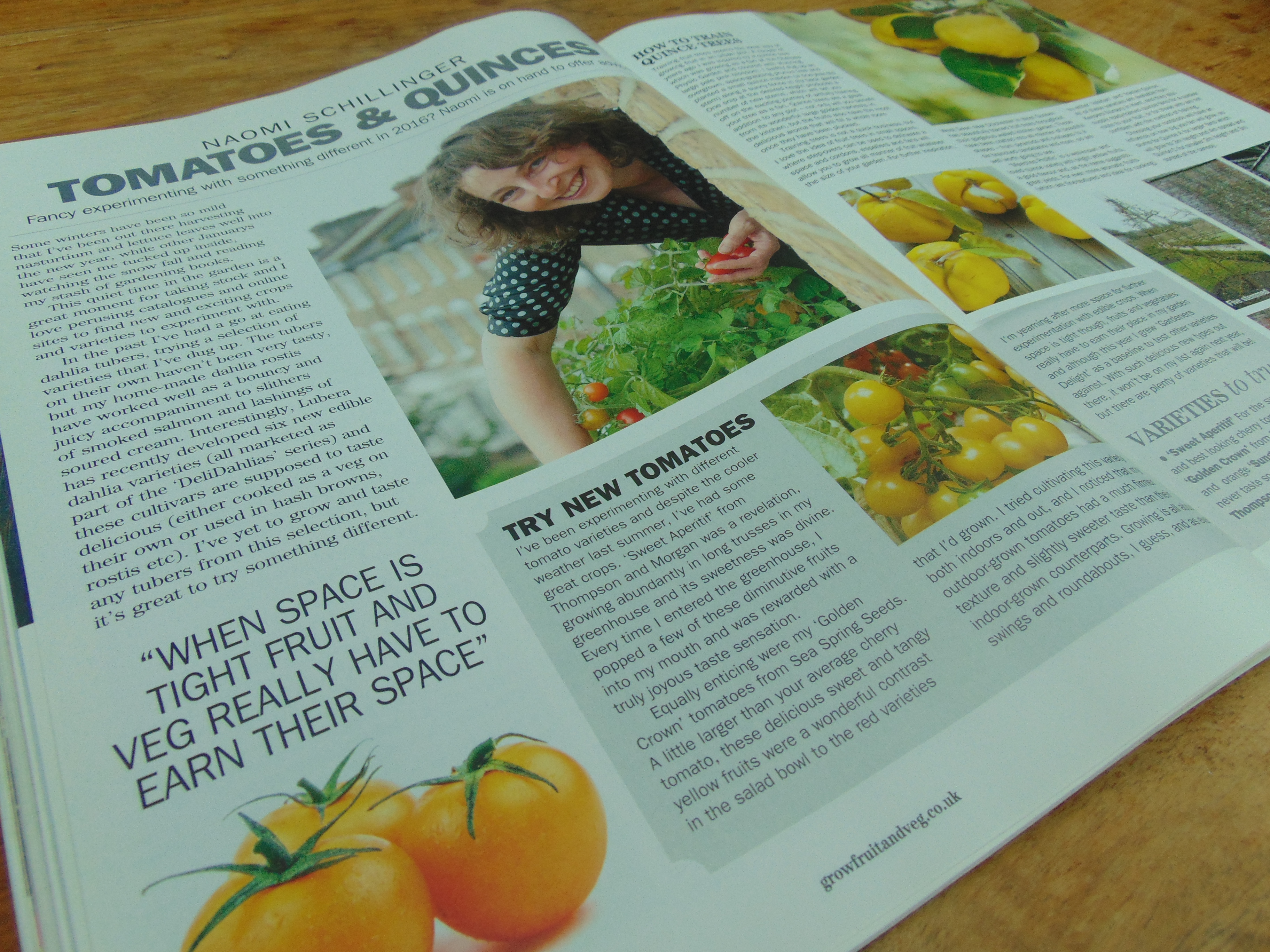 I'd also add that you can save a lot of money if you buy a subscription online. There are a few magazine websites that offer a one-off subscription payment (usually for one year) that can save you up to 50%.
What are your thoughts? Leave a comment below?
What's your opinion of the magazines I've listed here?  Do you have your own favourites? Leave a comment below and let me know!