I fear I may have an addiction to collecting gardening books. Ever since I was a child I've always hoarded more books than I could ever read. When I started to get interested in gardening, all my spare bookshelf space was quickly filled! I was growing in a tiny urban space, so perhaps I was trying to overcompensate.
Since then, I've come across many books that I've fallen in love with. I'm always amazed at the ingenuity of writers, at the myriad ways they can look at old topics through a new lens. Here are ten of my favourites. I also think they will make great gifts if that's what you're on the lookout for.
If you want to buy a book I've linked the titles to the appropriate Amazon pages. Let's dig in.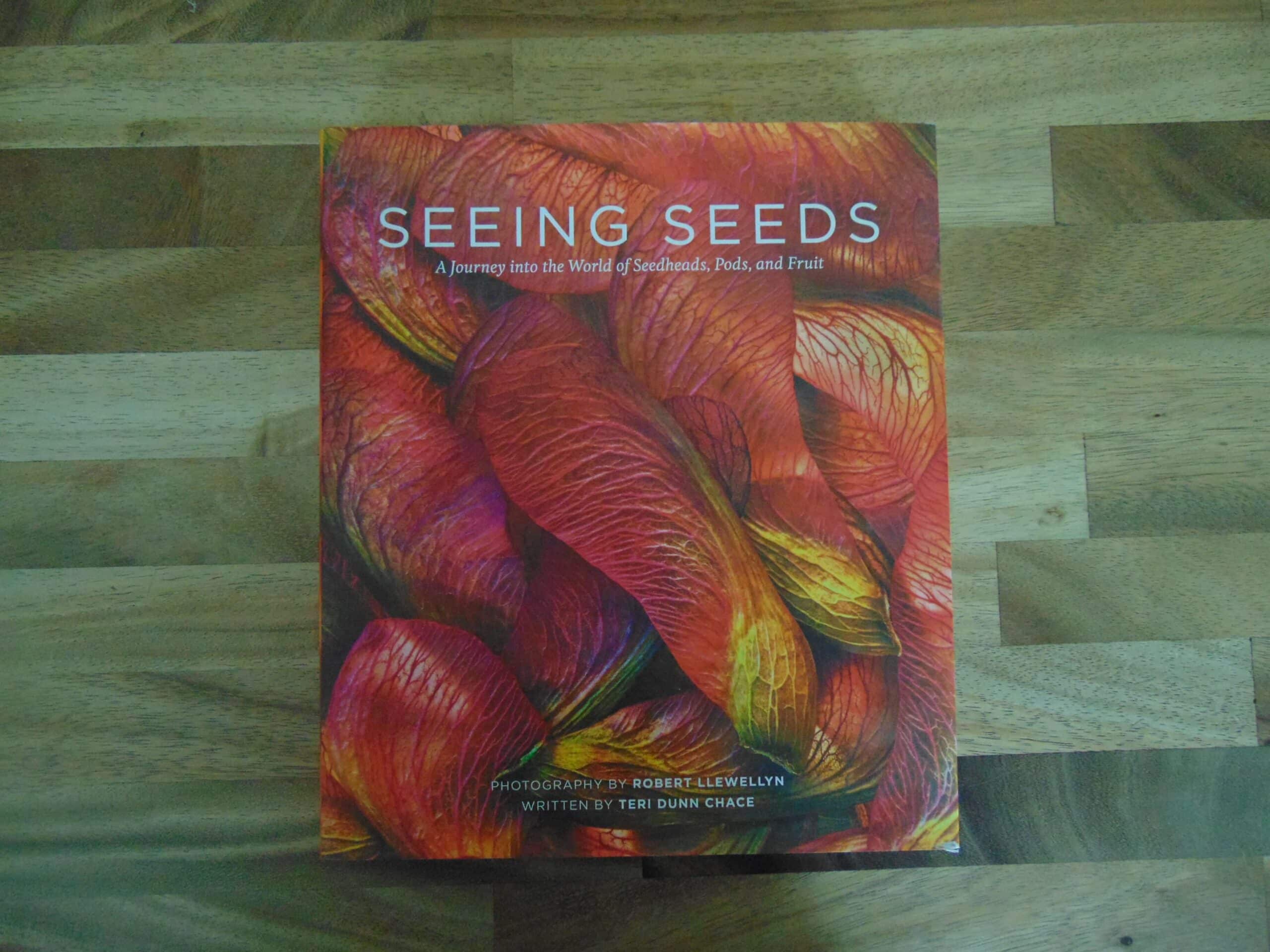 Seeing Seeds is easily one of my favourite gardening books. It's absolutely crammed with lush photography. The written content encompasses a history of seeds, alongside an outline of what they do, how they work and why they're so different. Like the photography, the writing is of an extremely high quality.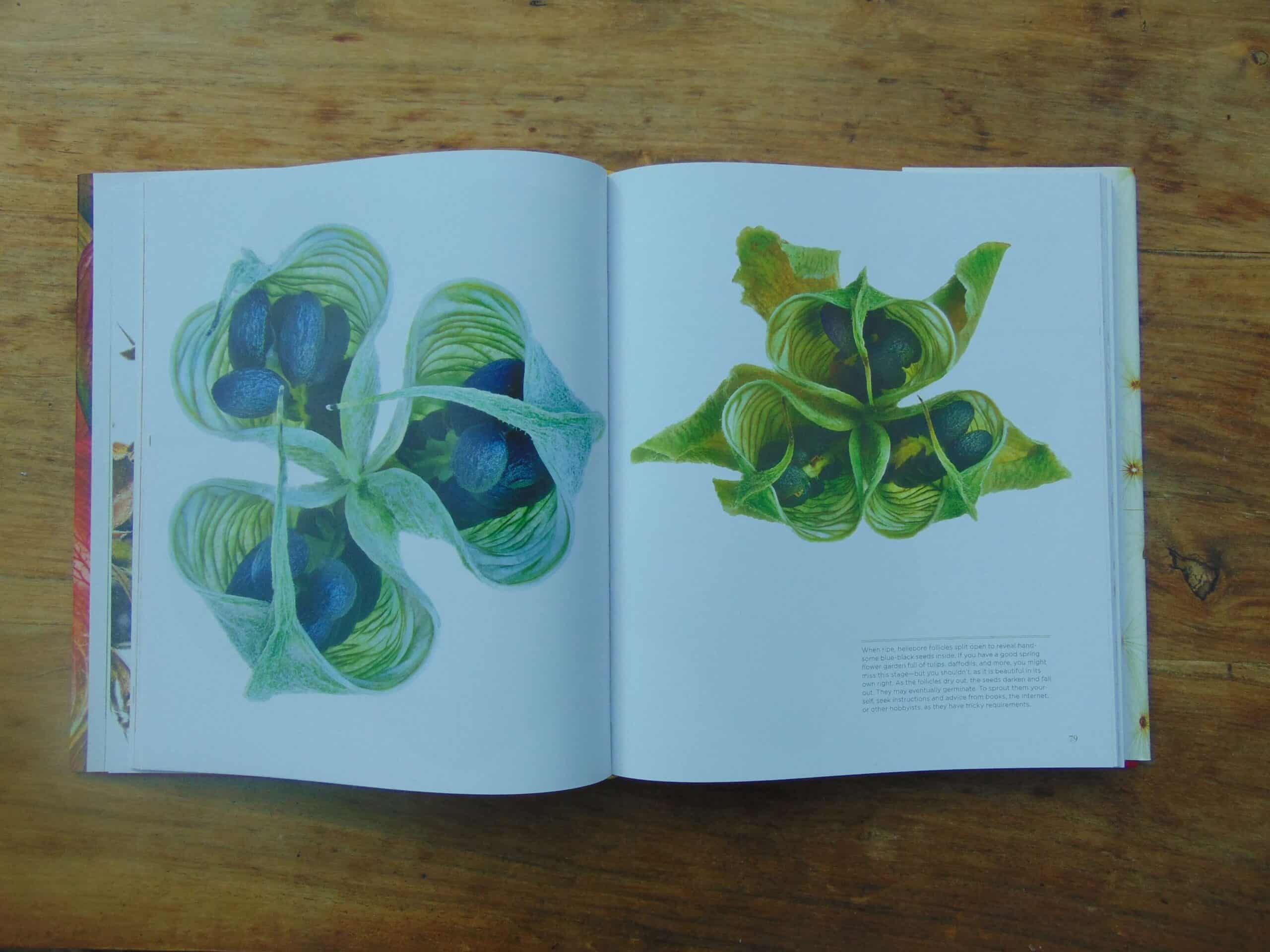 The photographer, Robert Llewellyn, uses a technique called image stacking. This allows him to create photos with an incredibly sharp focus. And the images in the book are astounding. It's easy to get lost in it – both the narrative and the gorgeous eye candy pull you in.  The fact that it's also quite a hefty size makes it perfect as a gift.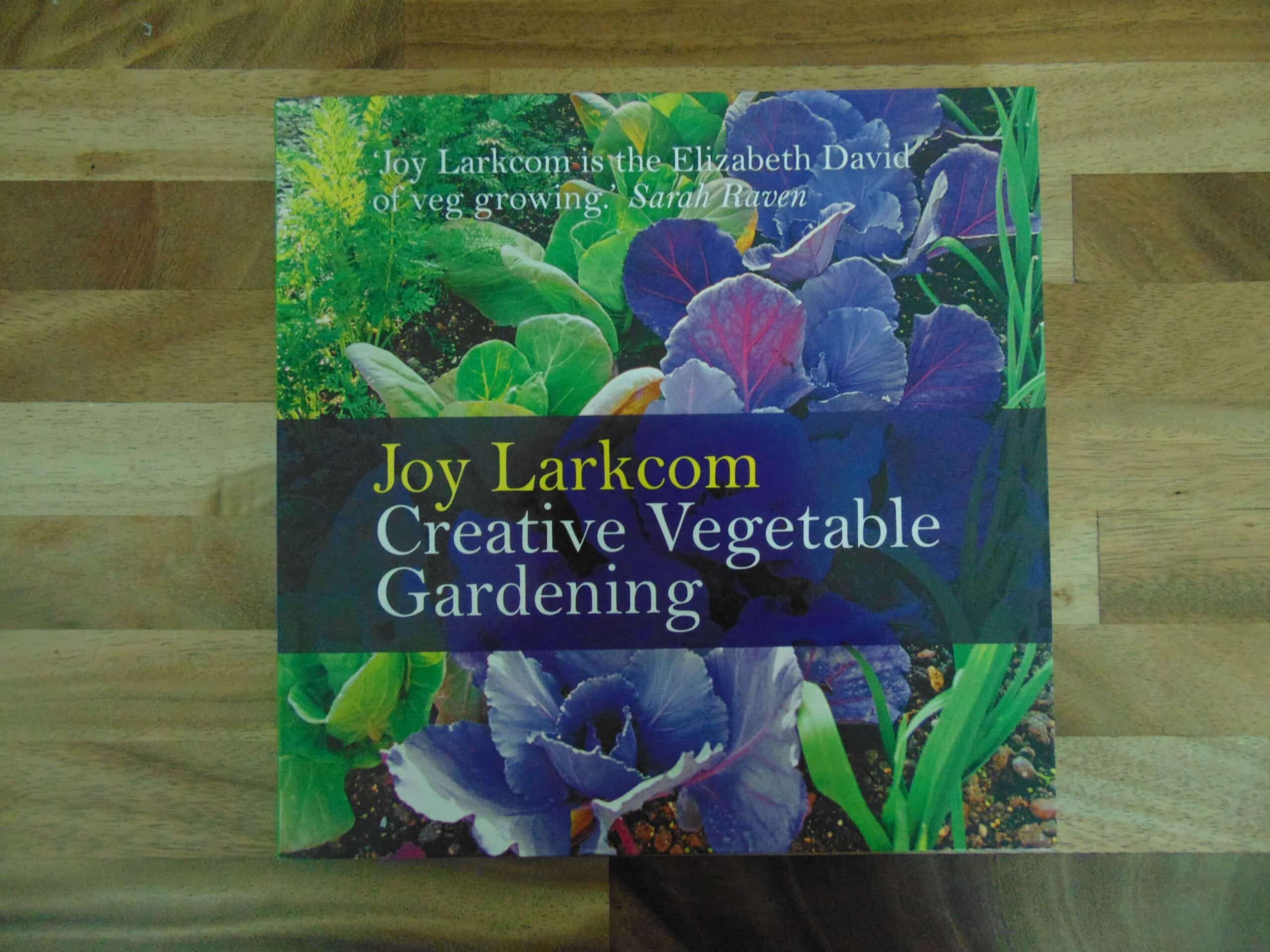 It's just a wonderful book. Joy Larkcom opens with the words, "This book is for all vegetable lovers who want the best of both worlds: a vegetable garden that is beautiful and productive." Many of the techniques and approaches she elaborates simply aren't talked about anymore, and it's filled with practical advice. Whether it's training a pumpkin in a circle, building a turf wall or using fruit as a decorative feature, there is much to relish.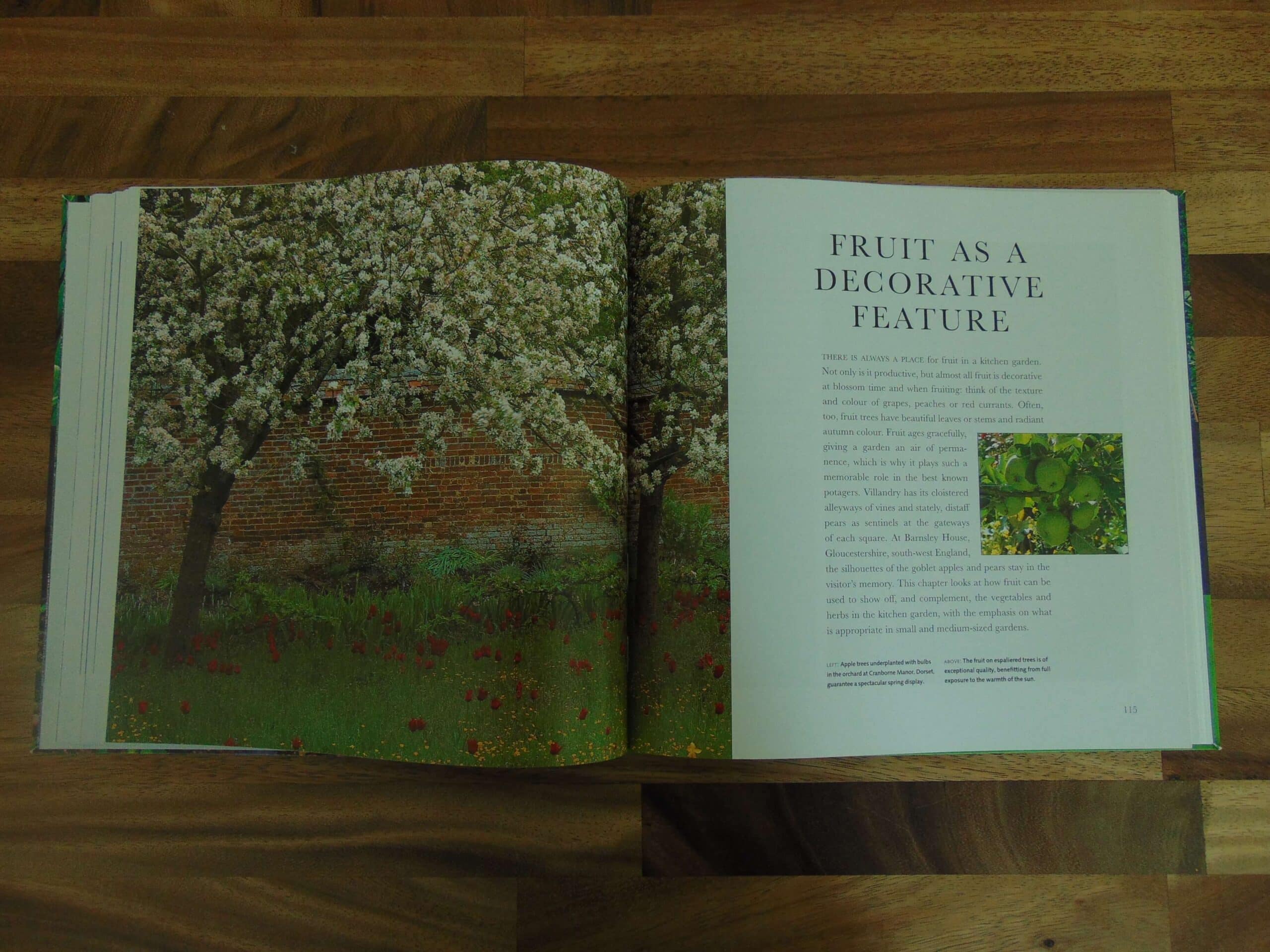 Part of what makes the book so interesting is Larkcom's affinity for classical gardening techniques and her ability to apply them to a kitchen garden. The very first page, for example, features a curious drawing of an Italian monastery and the monks' potagers. Fascinating stuff.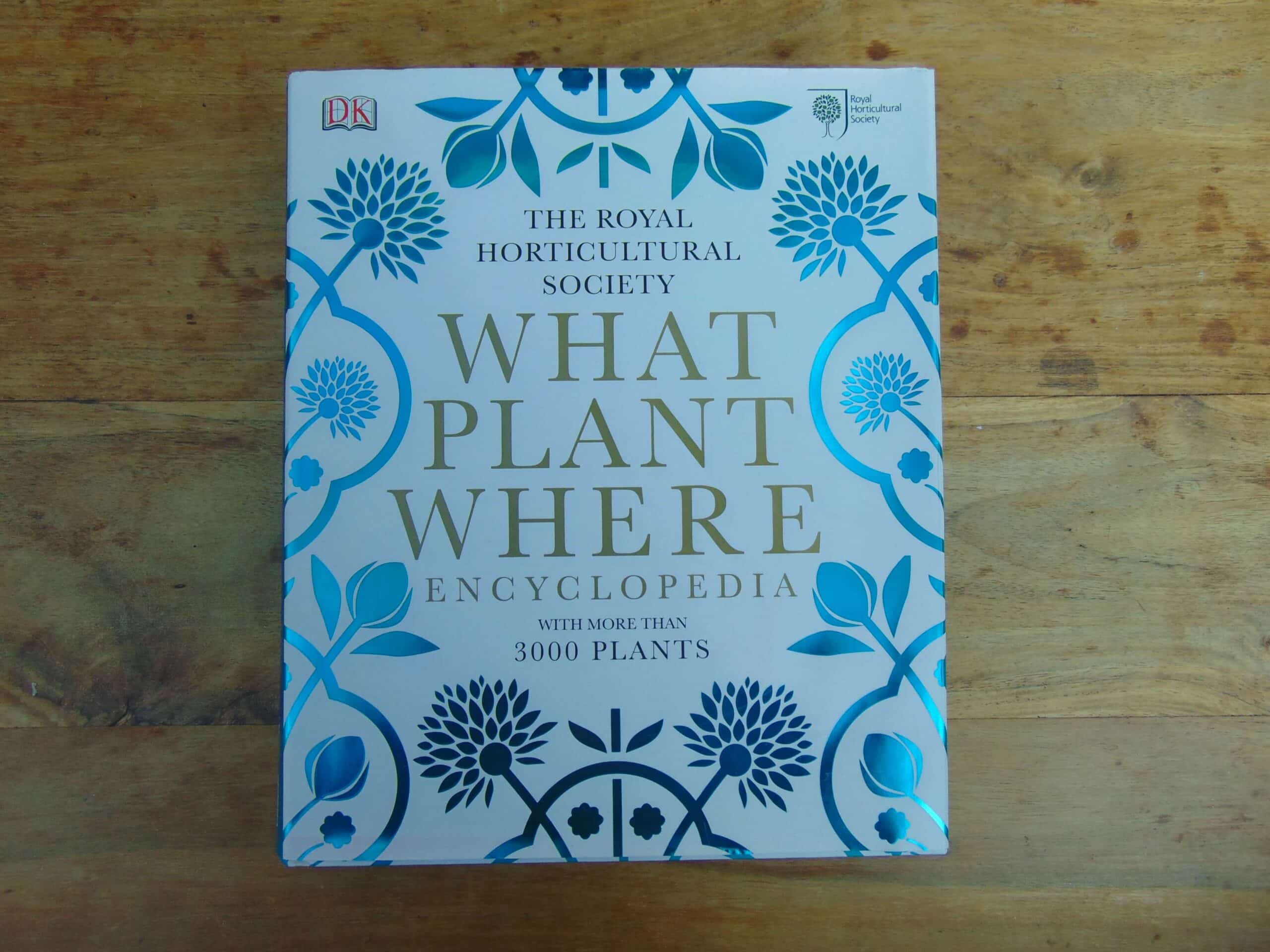 It would be remiss not to include something that is purely practical. When I consider all my books, however, there are few that have given me more joy than this one. Having an encyclopedic resource to help with the process of planning every spring is invaluable.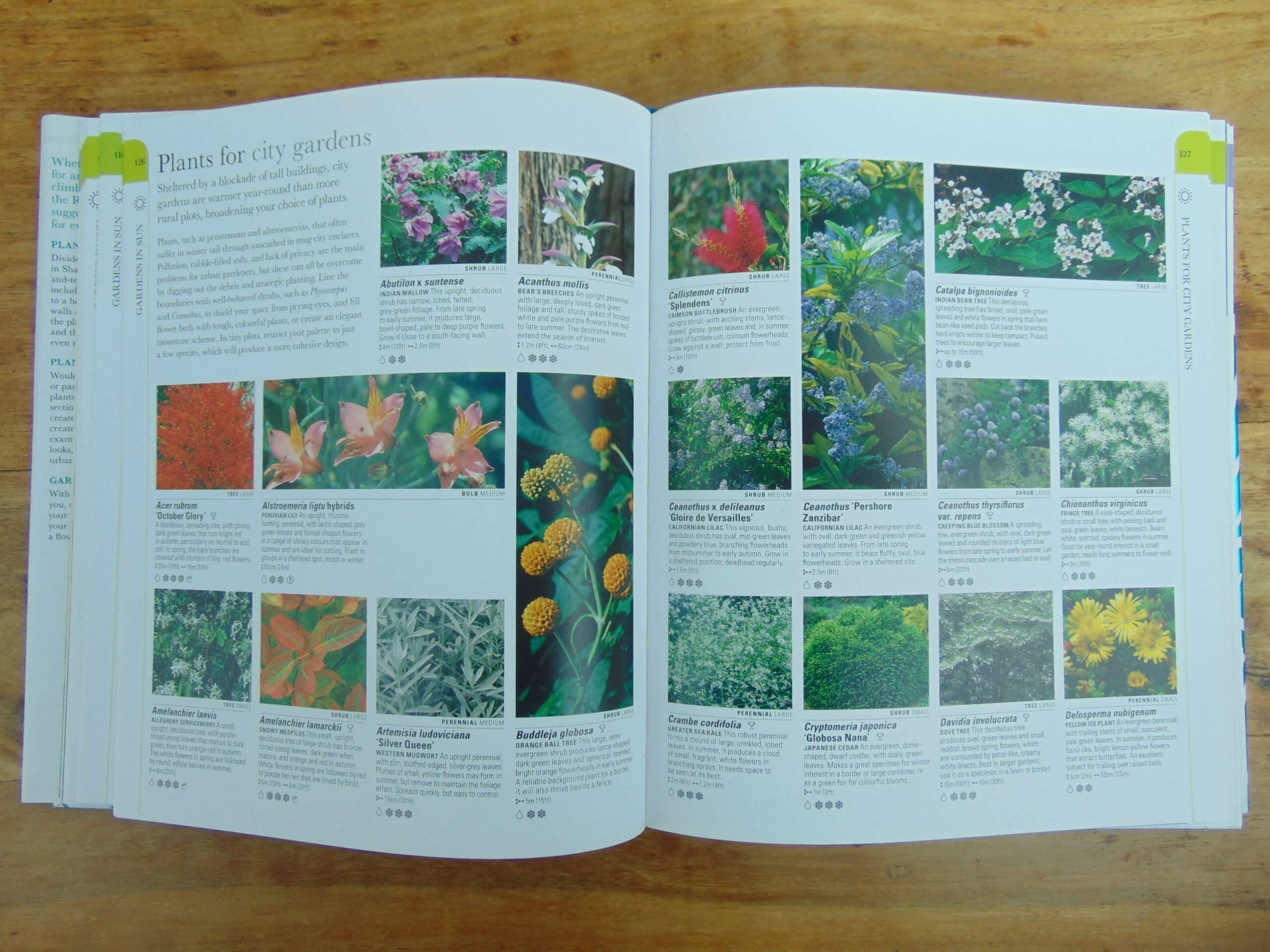 The organization is impeccable. The main bulk of the book is divided into sections for planting in sun and in shade, both of which are further subdivided into different growing environments (clay soil, sandy soil, rock gardens etc.). There are plants organized by style (oriental and tropical, for example) season, colour and even shape and texture. Whoever you buy it for will find themselves quickly getting absorbed in its pages!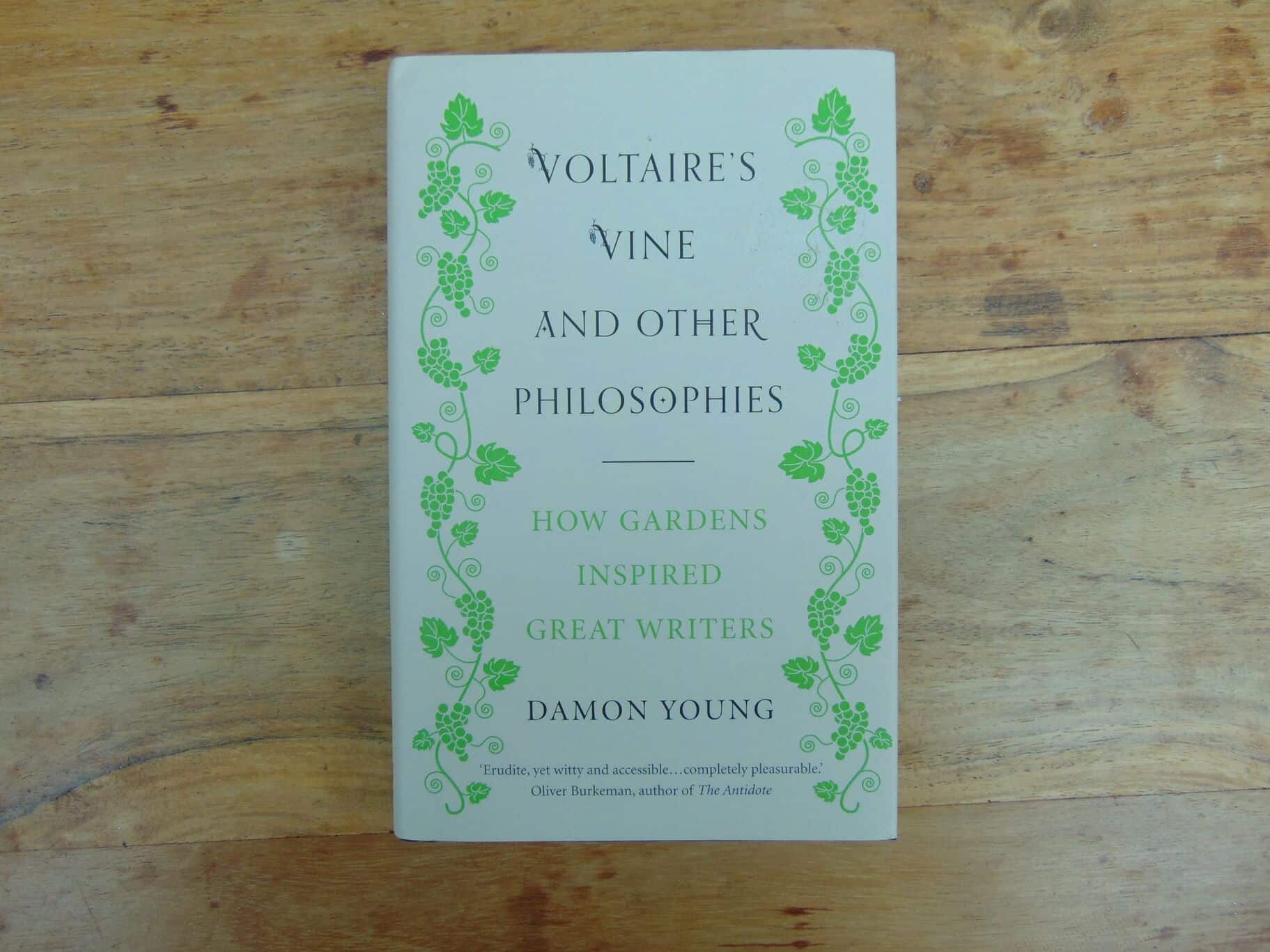 Voltaire's Vine is a curious little book. It's not so much a compendium of extracts from writers as it is a commentary on the relationships of well-known writers and philosophers with their gardens and the natural world. It is about how gardens influenced the work of their gardeners.
While there are quotes, they are limited in number. The book, however, is no less interesting because of this. If you want a book of garden writing, then Writing the Garden is a better choice.
Voltaire's Vine is a genuinely interesting read that comes with all the novelty  needed to make a great gift. It covers a range of luminaries from Nietzsche and Sartre (who proclaimed an allergy to chlorophyll) to Orwell and Marcel Proust.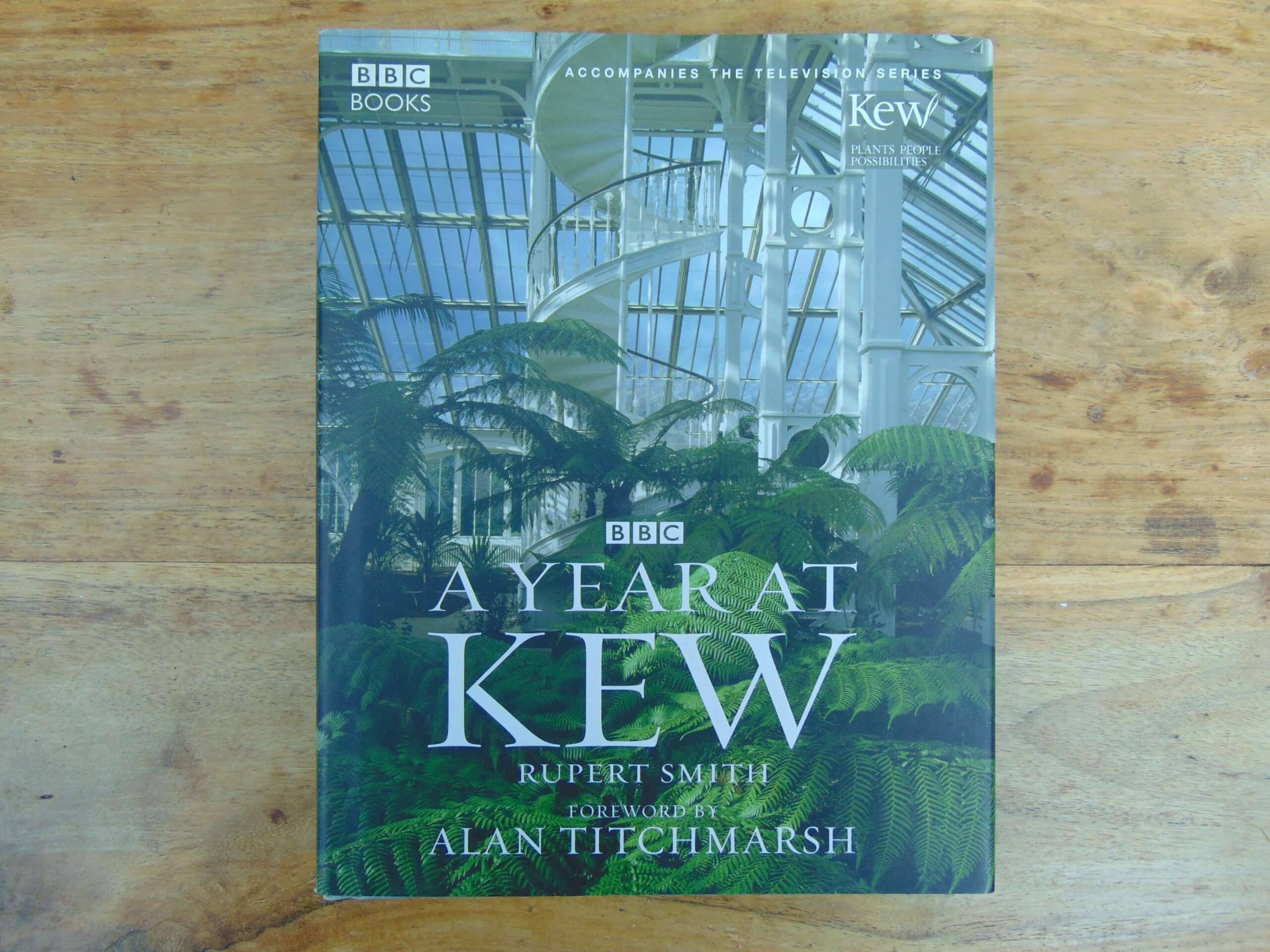 This book was an accompaniment to the BBC2 series of the same name, but it stands perfectly well on its own. It's written by Rupert Smith and follows a linear structure through the months, beginning in January and ending – you guessed it – in December. It follows the activities of scientists, botanists, landscape designers, gardeners (the list goes on) working in the various departments of the sprawling Kew Botanic Gardens.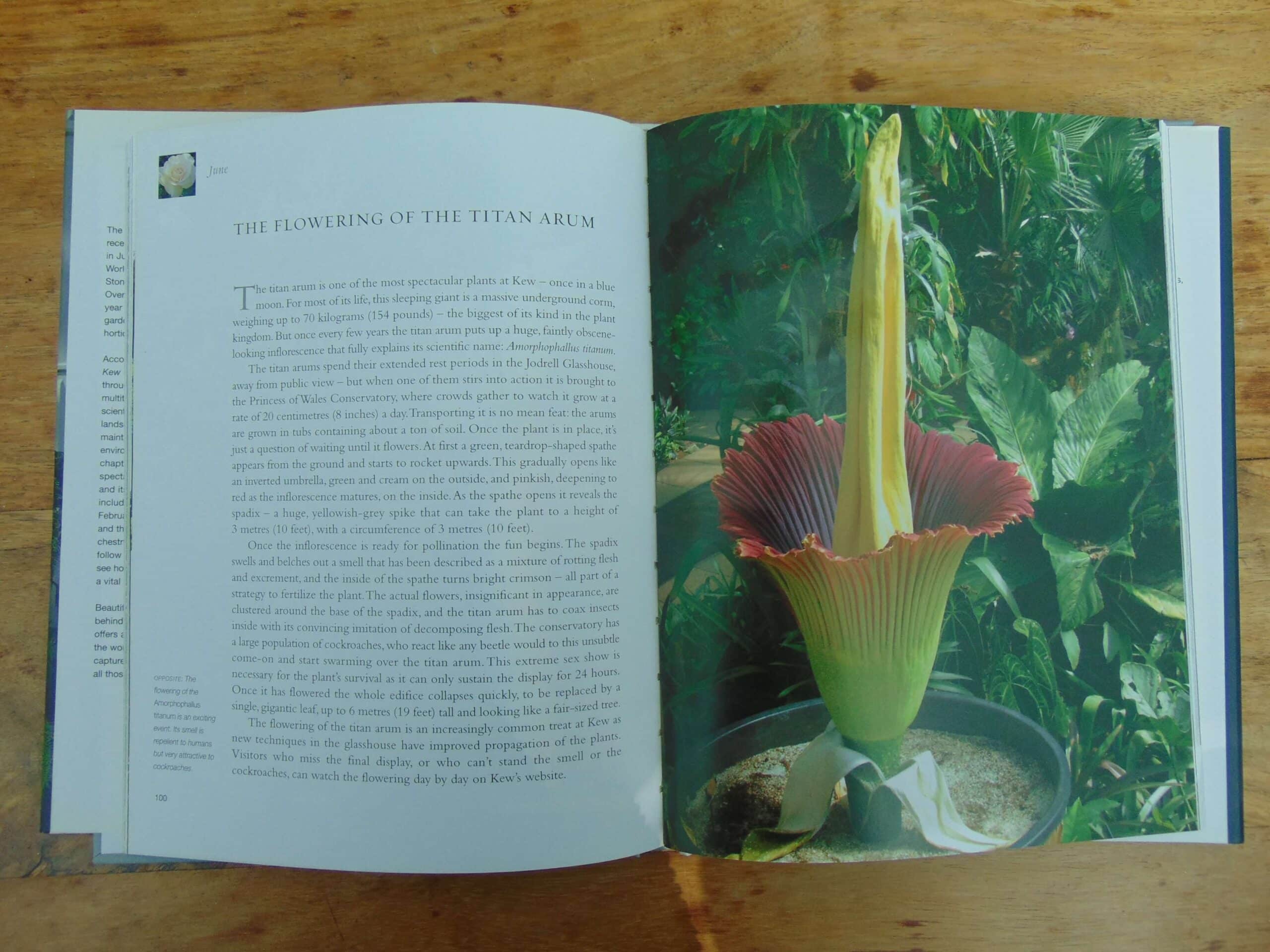 There are lots of wonderful little snippets throughout. If you've ever wondered about botanical adventures to China to preserve rare seeds, or what's involved in encouraging a titan arum to flower, then you need to order yourself a copy.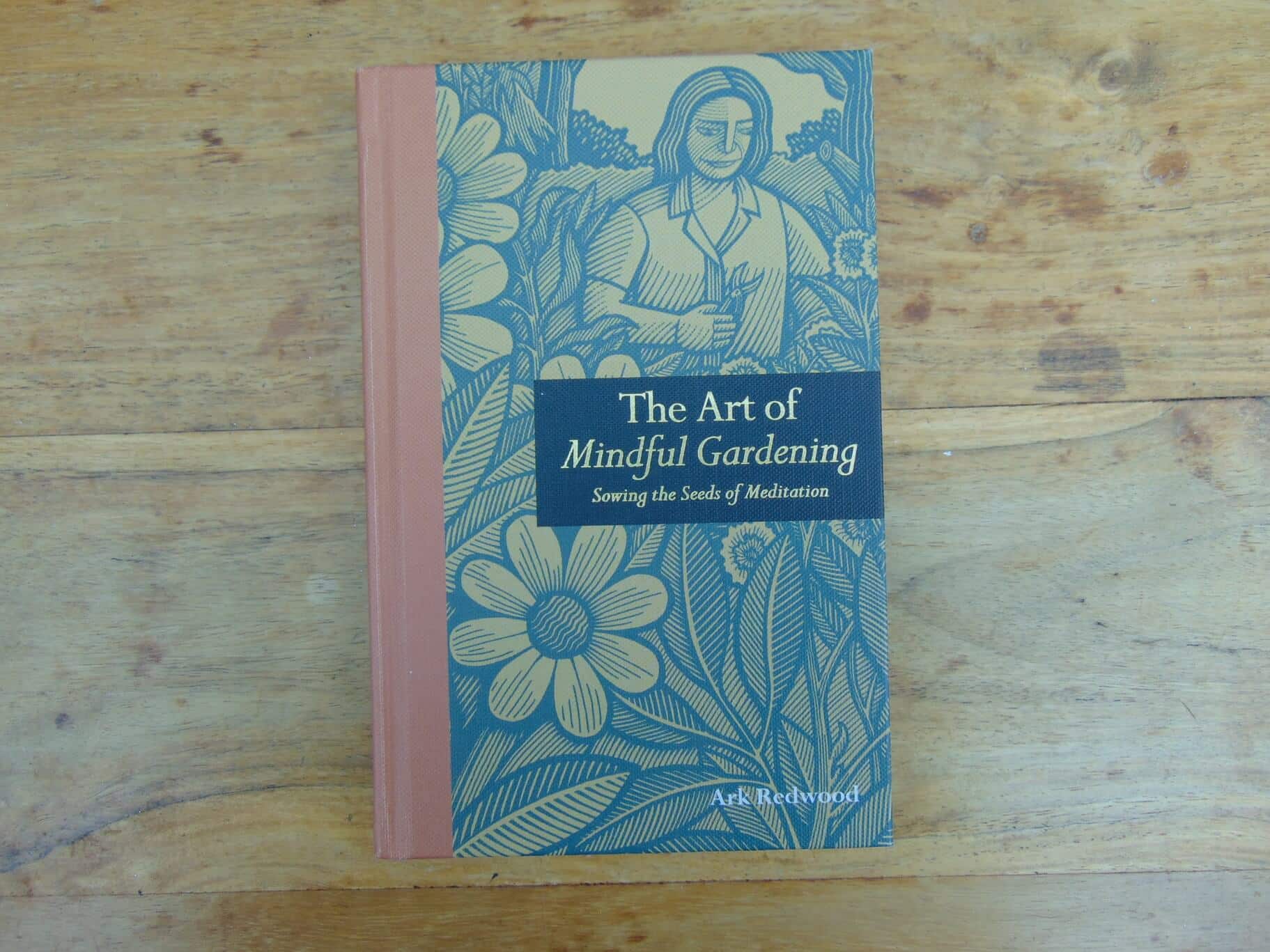 I was a little dubious of this book. At first, I thought it must be an attempt to profit from the mindfulness craze. But I was happily proven wrong. The author, Ark Redwood,  is both a gardener and a Buddhist. He is the head gardener at Chalice Wells Garden in Glastonbury and has a predilection for the teachings of zen master Thich Nhat Hanh.
The book is grouped into four sections – spring, summer, autumn and winter – and Redwood ties everyday gardening tasks with particular spiritual practices and outlooks, all of which are connected by the thread of mindfulness. He makes liberal use of quotes and passages throughout, adding a deeper dimension to the book.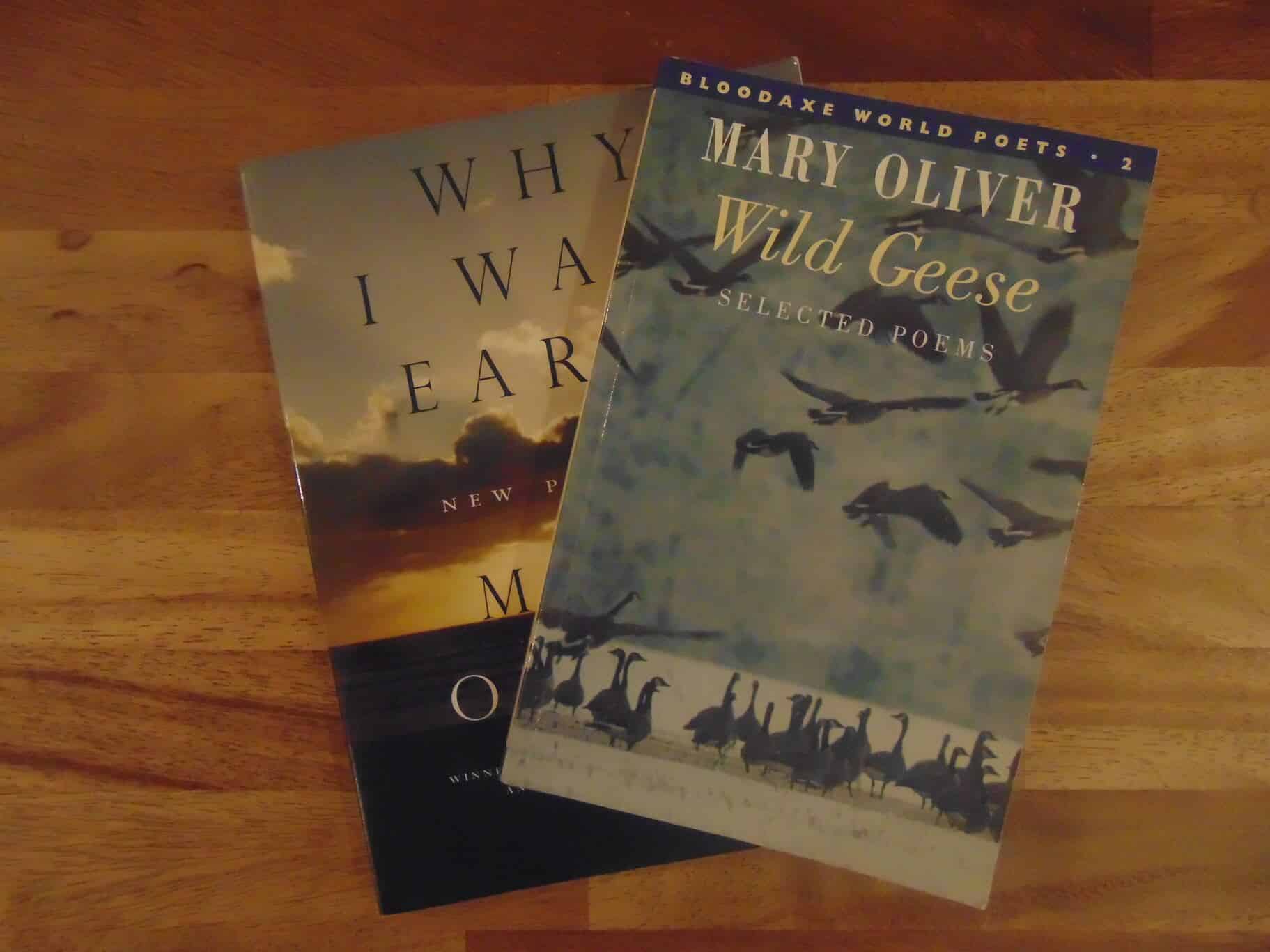 Everyman's Library publish a collection of poems titled "Gardening Poems" (I've included it below). But rather than go for the obvious choice, Mary Oliver's collection Devotions is an ideal gift for those with a fondness for the natural world. A touch more unusual, too.
In fact, anything by Mary Oliver is a good choice. She's one of America's best-known poets for a reason. Her terse, image-laden evocations of the natural world are just as at home in the garden as they are in the wild natural landscapes she inhabits. There are many great "nature poets" and collections always make great gifts. Robert Frost also springs to mind.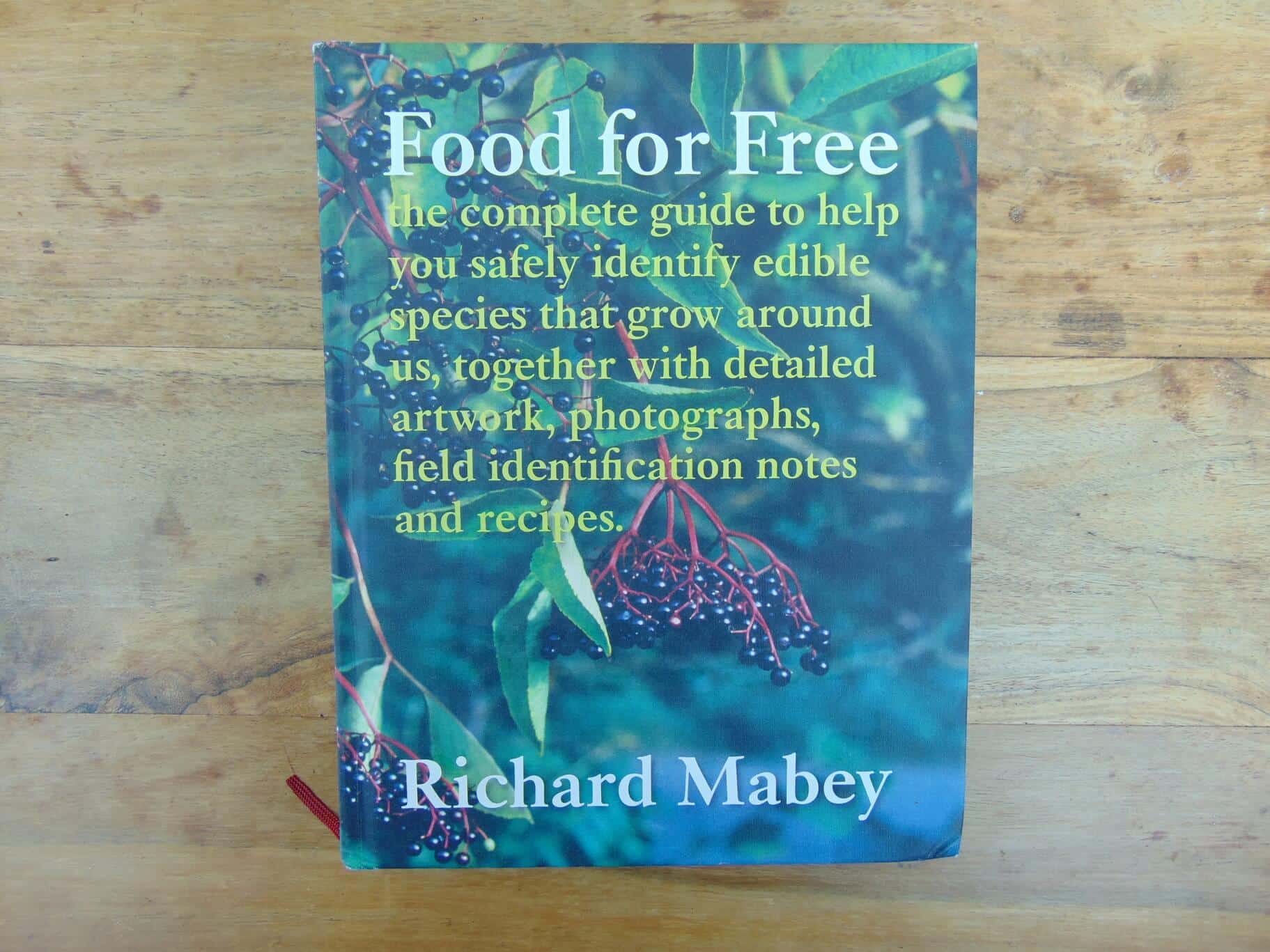 Food for Free is another heavy book that's full of beautiful photography. Mabey's writing holds a deep sensitivity to natural ecosystems and the magic and mystery of plants. Foraging is growing in popularity and a variety of books, courses and education material have popped up
If you think you (or somebody else) might be interested in learning to identify wild edible food, then this book – which contains a lot of safety advice, field notes, pictures and even recipes – is a good place to start.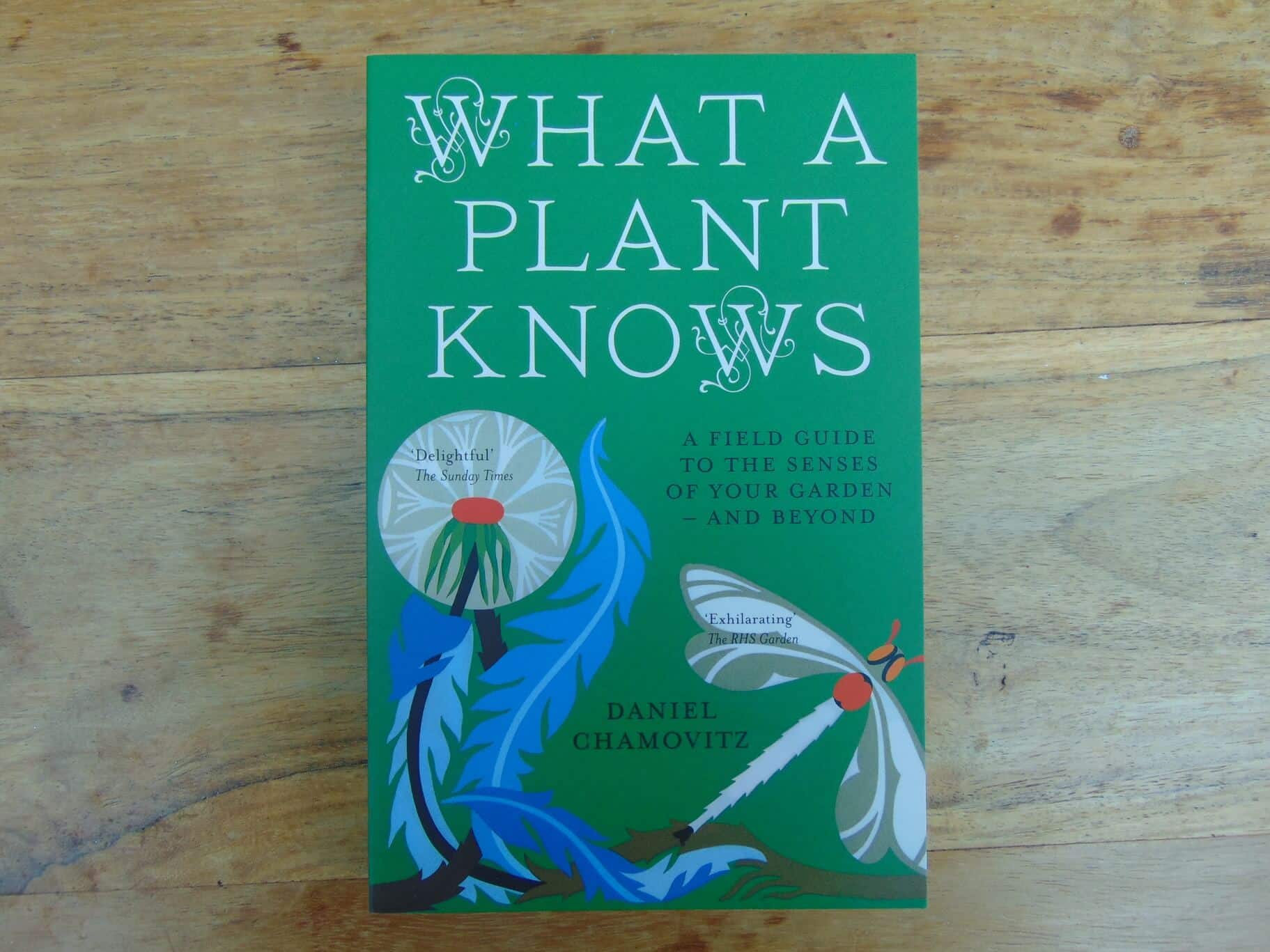 What A Plant Knows seeks to understand how plants work by drawing parallels to human senses. It's an absolutely fascinating book. Daniel Chamovitz combines his thorough scientific knowledge with a penchant for storytelling.
He attempts to answer a number of interesting questions that add a unique flavour to the narrative. Do ferns have musical tastes? Can a tomato plant feel pain? It's surprisingly easy to read.
10.  Garden Poems (Everyman's Library)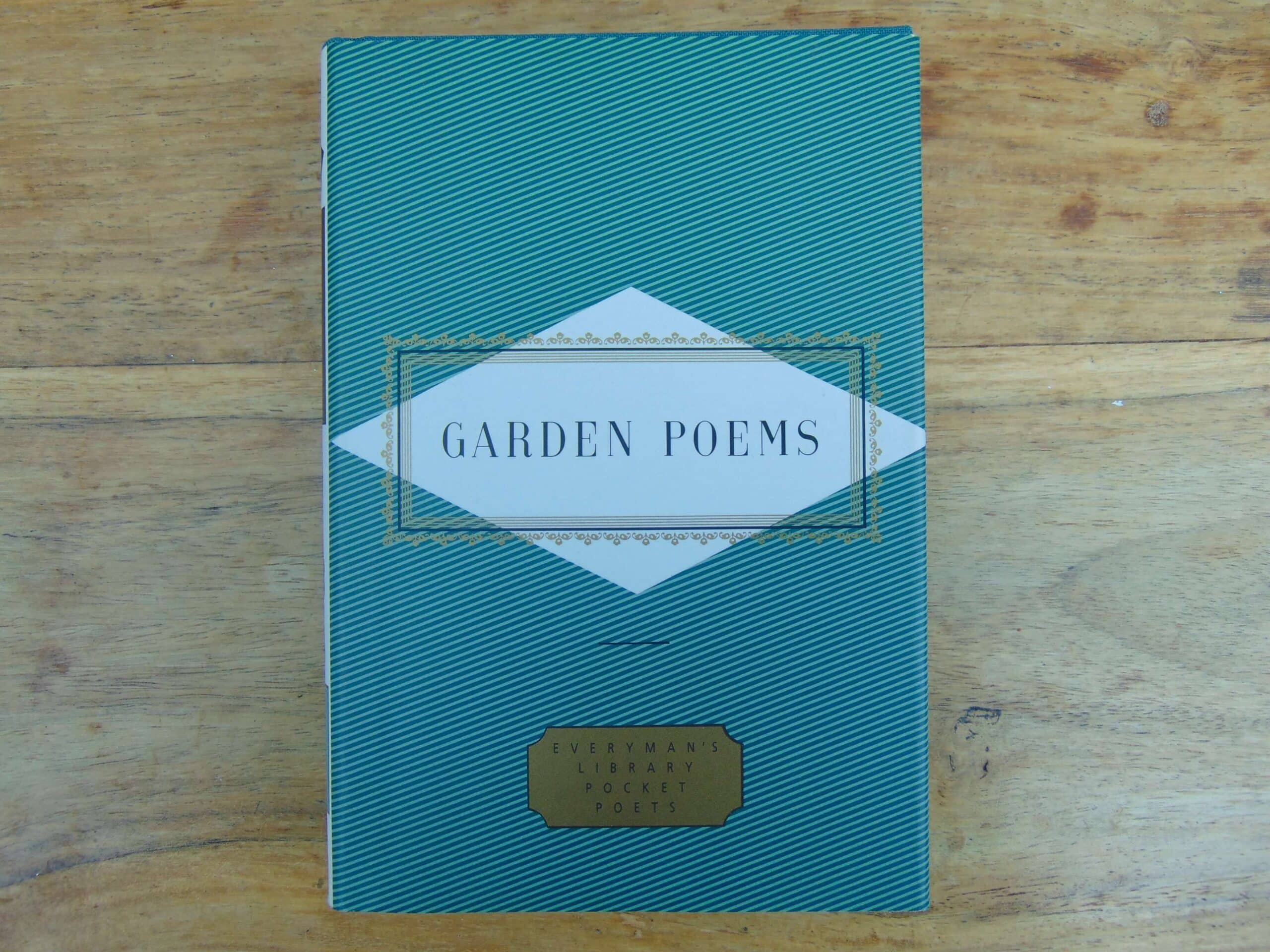 OK, I know I've just said that you should go for Mary Oliver instead, but this little book is worth getting too. There's a good balance between classic and modern poetry. It's a slim volume but it certainly looks the part.
Urban gardening? Check out my selection of books for small-space gardeners
If you're interested in urban gardening (or you're buying a gift for somebody who is) I've done a separate guide that covers my favourite urban gardening books. Alternatively, you could buy somebody a subscription to a magazine.
What are your thoughts? Leave a comment below!
Have you read any of the books on this list? Leave a comment below and let me know!